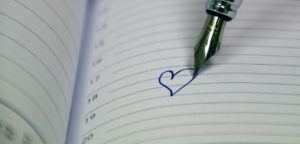 My story starts like this…
When I was a little girl…
Don't freak out, this is not my whole life's story.
When I was a little girl, I told everyone that I wanted to be a cheerleader when I grew up. Later, I changed my mind and decided I wanted to be a teacher, like my mom (*Hi Mom!*). That was my career of choice until my favorite Jewish Physics teacher from New Jersey, with one leg shorter than the other, and a love for hiking pointed me in the direction of medicine. I ruled out every option that involved large amounts of blood and high risks of smelling people's bath breath and settled on being a Pharmacist. And this is the trajectory I've been on ever since.
Yet something was missing from my story…
So, I ask myself "Is it possible to be a cheerleader, a teacher, AND a pharmacist?"
That is how the Pharmacist Answers Podcast was born. It is a place that I can take my expertise as a pharmacist, teach it to you, and cheer you on to independent and collaborative decision-making in your own health (rather than the amorphous entity we call Healthcare or Big Pharma making those decisions for you)!
Visit my
Patreon
page to see how you can help support this dream of mine and get another chapter of why The Pharmacist Answers Podcast is here!
---