Your health is probably one of the most important things to you.  Yet it can be one of the most complicated things to understand.  Our bodies are meant to work a certain way, but when they don't, we may never be 100% sure why or what to do about it – even after seeing a healthcare professional.
Everyone's health story is different.  No one is truly a "textbook case".  You need someone who sees your uniqueness and helps you gain the knowledge and confidence to have conversations, ask questions, and make decisions that are right for YOU!
Here, you'll have space to be yourself and tell your own story.  You'll receive empathy and understanding for your struggles, along with personalized expert advice when you ask for it.
Intellexi Med – complex medicine made simple!
The Pharmacist Answers Podcast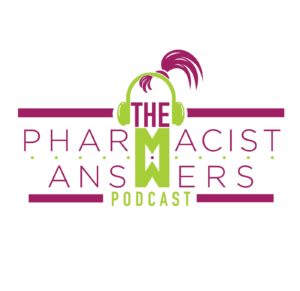 Intellexi Med is the home of The Pharmacist Answers Podcast, hosted by Cynthia Hendrix, PharmD.  On the Podcast, you can learn the basics of body parts and organ groups, get a glimpse of how disease processes work, and learn some practical steps to take in your flesh and blood relationships with healthcare providers.
The Podcast started out as live conversations on Periscope, back when the app was just a baby in 2015.  Cynthia thought that if one person had a burning question that led them to the pharmacy counter for answers, then maybe more people had that same question.  Was she right!  One question quickly led to another and a before she knew it, she had more than 100 episodes.
Host: Cynthia Hendrix, PharmD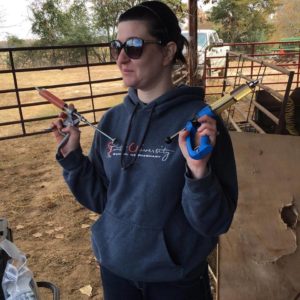 I'm Cynthia, and I'm the host of The Pharmacist Answers Podcast.  In 2009, I graduated with a Doctorate of Pharmacy from South University School of Pharmacy.  I am passionate about using my expertise and genuine care for people to advance health education and patient empowerment. I enjoy helping real people understand the complexities of their health story in my day job as a retail pharmacist and here at Intellexi Med.
Once, I was accused of being "brainwashed like a used car salesman" just because someone sees me behind a retail counter.  I strive to show the value of each individual story as well as admit the shortfalls of Medicine and Science as we all look for our best solutions.  I have first-hand experience in sorting through the overwhelming amount of information available.  I'm not immune to the loud voices and scare tactics that want to tell you their products are the "best".  But with my training and experience as a licensed pharmacist, I have learned the techniques of reading things with a critical eye and a healthy dose of skepticism to find the truth.  And the one thing I know to be true:  "the best" is not the same for everyone.
Things you might learn about me in the podcast:  I'm a mom of 2 girls and the wife of a cattle farmer.  You may come to know me as Cyn.  I live in a small, rural town in Georgia, and has an obvious southern accent.   I'm a baby-wearer and wanna-be home gardener.  I work hard and love hard, and want the very best for everyone I encounter.
Visit the Getting Started page if you're not sure where to start.  Listen to our "why" straight from Cynthia's mouth in her Manifesto and see some of our most popular topics.
Show Notes in your Inbox!
Sign up for the email list to get show notes directly in your inbox. Periodically, I may write you a little note about my musings that's a little more on the personal side.  Subscribe below!
Subscribe to the podcast so you don't miss an episode: iTunes, Stitcher, GooglePlay, TuneIn Radio